The hard parts. Made easy.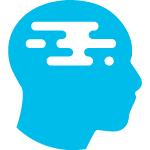 E-Commerce Experts
We've been working in e-commerce since our founding. So we're fluent in all the myriad requirements of getting found on the web.
We even went so far as to create our own e-commerce website builder application (and company too!) called The Rodeo. It's safe to say, we can build your e-commerce site exactly as you want it. Or, if you like to get your hands dirty, head on over to the The Rodeo, where you can build your own e-commerce website from scratch using our powerful and easy tools.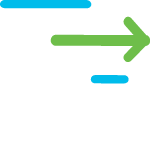 Methodology
REVENUE-FIRST
Cool new tech is great. But if it doesn't create bottom-line revenue, it won't be around long.
At tendozen we focus on creating software which augments bottom-line revenue growth. A focus which has become hard to find in many software companies these days.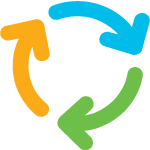 Full Stack Developers
ip nat dmz source route static
From Cisco CLI to Angular, tendozen has the experience to get your project done. We've got 20+ years of DBA experience with various flavors of SQL. And we've been developing full-stack PHP/MySQL web applications for as many years.
But we still speak modern: we've built more than our fair share of web applications using things like NPM, NODE, DOCKER and ANGULAR-CLI.
Clients Love Us
From bio-digestion to data centers, we've delivered dozens of solutions

Biogas Energy is the leading builder of commercial-scale bio-digestion plants in the USA. They contracted TenDozen to develop a suite of remote management software to interface with their native control planes, allowing them to control biodigestion conditions from their remote offices.

TenDozen provided end-to-end datacenter management for all of Vendaria's production systems, including bare metal servers, load balancers, redundant networking channels comprised of Cisco switches, Cisco routers, Cisco IPS and VPN corporate back-channels.

TenDozen built the entirety of Ped's e-commerce online store including shopping, custom cart, customer portal and extensive WYSIWYG administrative suite. Ped employees can manage the entire site, sales, POS, inventory and products without a lick of technical skill.

Outsourced I.T.
tendozen spent a decade doing on-site I.T. support for several retail businesses. And we cut our teeth managing I.T. departments. So we're old hands at things like networking, server management, commercial WIFI, and POS applications (heck, we even built our own POS system!). We've also supported the datacenter needs of tech companies as well, from soup to nuts.
From pop-up shop to internet unicorn, it's safe to say we have the skills to handle your I.T. needs.

Internet of Things
We've been cranking out the code of late, working on our new IOT portal, set to launch soon. With it you'll be able to control all of your IOT devices from a single, agnostic dashboard.
No more logging into several separate apps to control different elements of your household. One click and you're done.

Enterprise Wireless
tendozen has been involved in commercial-scale wireless for a long time. We've been partnering with our sister company, www.Coho.net, since 2008, working on ISP-scale commercial wireless including multiple Ubiquiti 10-50 gbs backhaul antennas.
It's safe to say we've got your wireless needs covered.